Company
Arise Asia dedicates itself to the satisfaction of our customers through top of the line service. Our team is enthusiastic, and works tirelessly to get you the best results, making sure your experience in Pattaya, whether for business or tourist related, fulfills all your need and requirements.
Our success is based on your customer satisfaction,. Since 2004 we have been striving to help customers discover the benefits of living in Pattaya. If you are looking for property, whether seafront, residential or condos, we will find it for you. If you are looking for leased buildings or a business, we will work with you to get the results you need.
Arise Asia works at the highest levels of professionalism. We are a member of the National Association of Realtors, The Real Estate Broker Association of Thailand, The Real Estate Broker Association of the Eastern Seaboard of Thailand, and a Certified Residential Specialist. Our agents work together to strive for one common goal, to serve you, our client, at the highest possible level.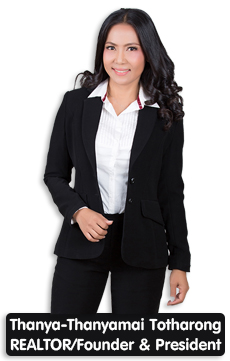 085 2288911 Eng, Thai